From Purchase to Redemption: Essential Tips for Choosing the Right Gift Card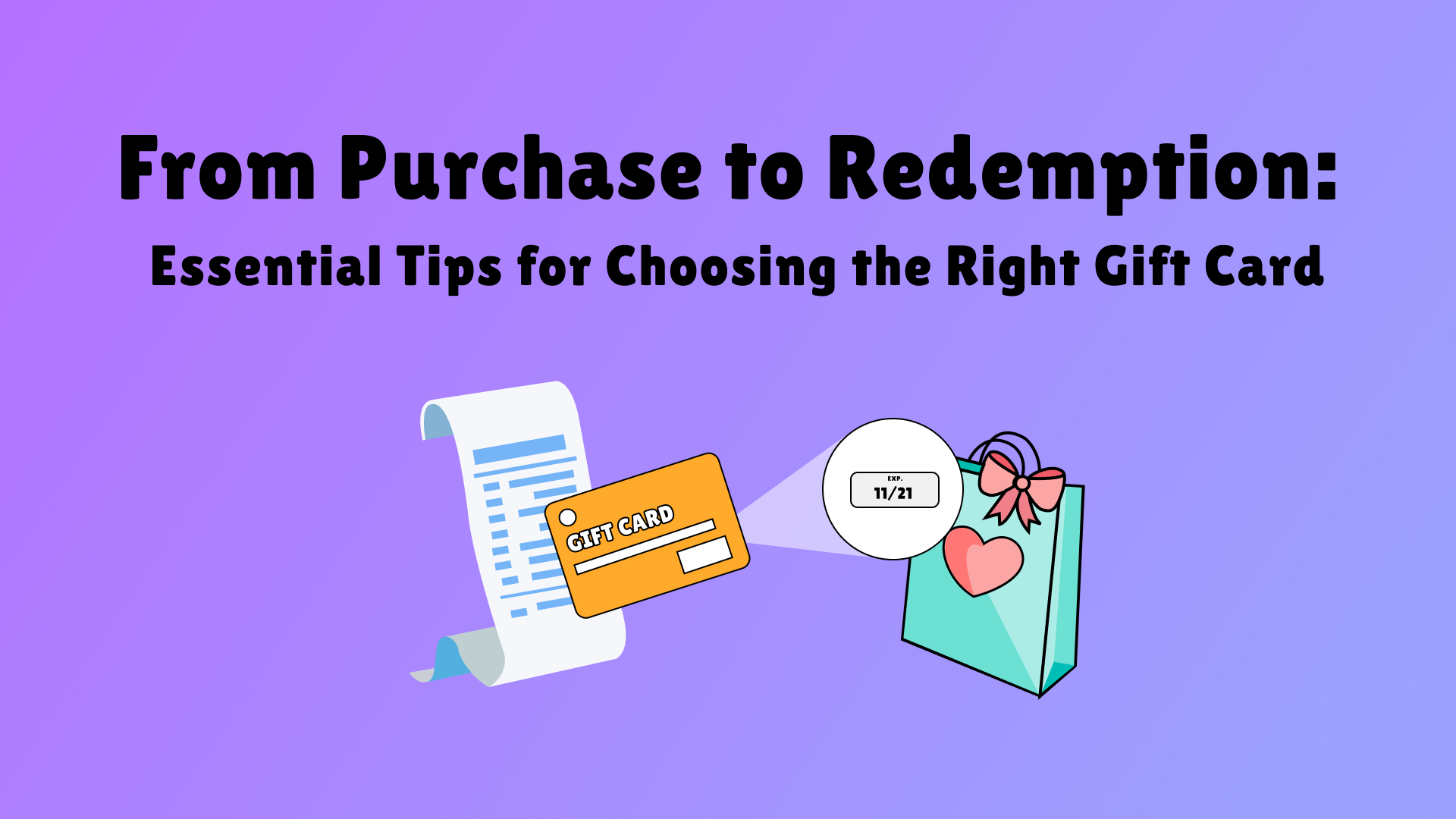 Why Gift Cards are the Perfect Gift
Gift cards have become the go-to present for any occasion. They are versatile, convenient, and always well-received. Whether you're celebrating a birthday, a wedding, or even just saying thank you, a gift card is a surefire way to put a smile on someone's face.
The Importance of Choosing the Right Gift Card
While gift cards may seem like a simple gift, choosing the right one can make all the difference. You want to make sure that the recipient will actually use and enjoy the gift card, rather than toss it aside and forget about it.
Know the Recipient's Interests
The key to choosing the right gift card is to consider the recipient's interests. Think about their hobbies, favorite stores, or even their favorite restaurants. By selecting a gift card that aligns with their interests, you are showing that you put thought and effort into the gift.
Consider Where the Gift Card Can be Used
Another important factor to consider when choosing a gift card is where it can be used. Some gift cards can only be used at specific stores or online retailers, while others can be used almost anywhere. It's important to know the recipient's preferred shopping locations and make sure the gift card is compatible.
Check for Expiration Dates and Fees
Before purchasing a gift card, always check for expiration dates and fees. Some gift cards have a limited time frame in which they can be used, while others may have additional fees or restrictions. Make sure to choose a gift card that will give the recipient plenty of time to use it, without any hidden costs.
Consider Online Options
With the rise of online shopping, it's no surprise that online gift cards have become increasingly popular. Online gift cards offer the convenience of immediate delivery and can be redeemed at a wide range of online retailers. If you're unsure of the recipient's preferred shopping locations, an online gift card can be a safe choice.
Personalize the Gift Card
To make the gift card feel more personal, consider adding a handwritten note or including it in a small gift basket. This extra touch shows that you put thought and care into the gift, making it even more special.
Conclusion
Choosing the right gift card doesn't have to be a daunting task. By considering the recipient's interests, shopping preferences, and any additional fees or restrictions, you can ensure that your gift card will be well-received and appreciated.